The Field Museum in Chicago, IL, is one of the most outstanding museums in the world. It has successfully maintained its status through its size and high-quality scientific and educational programs together with its artefact collection and extensive scientific specimen. It's high quality and diverse permanent exhibitions have always attracted a wide range of visitors annually.
This being one of the biggest natural history museums worldwide. It offers visitors with so much to learn. In addition, people will find out how epic this museum can be. The services provided are top notch guaranteeing much fun for the whole family. The museum area is great and people will definitely feel safe walking around.
The museum is well maintained by a team of professional staff. This ensures that all the material is kept safe for the longest time possible. In addition, it has one of the best permanent collections that can be found in a natural museum and also it temporarily hosts other museums' exhibits. It has the largest and most complete skeleton of Tyrannosaurus Rex ever recovered.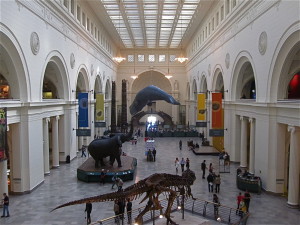 There are so many exciting features that make this museum interesting. To begin with, the 14 feet prehistoric predator provides an excellent experience that can be appreciated by the visitors. Also, there is the famous evolving planet exhibit that offers the Sue's contemporaries which is a must visit for every visitor. It is impossible to do everything in just one day making it an interesting museum to visit.
There are many permanent exhibitions to see in this natural museum. Some dioramas and exhibitions include mammals of Asia, nature walk and mammals of Africa. This gives visitors an opportunity to view the diverse habitats inhabited by animals. Also, visitors should expect to see the Grainger gems hall which offers a big collection of gems and diamonds from all over the world.
The underground adventure cannot be ignored. Guests are given the chance to view the world beneath them. They can see how soil and insects appear from that size and learn more about soil biodiversity and why it is important to have healthy soils.
Guests can have a glimpse of the ancient Egypt life where about 23 human mummies are displayed together with many mummified mammals.
For individuals visiting Chicago, this museum will provide a great opportunity to relax as well as learn so much. The exhibits are great, probably the best in the world. Visitors who are fascinated by dinosaurs will love this place as there is plenty about dinosaurs. This will provide a lifetime experience to Chicago visitors.
Each year, there are around 850 million visits to American museum exhibits. This is by far more compared to the attendance to theme parks and sporting events combined. By 2006, these museums already received approximately 524 million visits from online visitors. Americans from all walks of life visit museums yearly.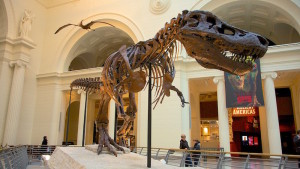 Visitors who love anthropology, archaeology, earth sciences and zoology will appreciate what this museum has to offer. This is because it concentrates largely in these fields. It has professional staffs that maintain its collections including meteorites, gems, fossils, cultural artefacts and anthropological collections.
There you have it, so the next time you find yourself in Chicago, make sure to pay The Field Museum a visit and experience for yourself why its a must see.