The New York Times touts the Broadway musical "Hamilton" as one of the most discussed shows since The Book of Mormon, the religious satire which opened to much critical acclaim in 2011. The Wall Street Journal claims its the hottest ticket in New York City.
This play, which showcases the most important aspects of American history, has garnered more accolades than other popular musicals in memory. Of course, you must uncover the reason for the hype behind it before you rush to grab tickets.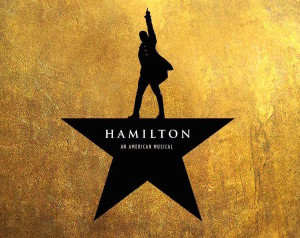 As its name suggests, the musical traces the life of American founding father, Alexander Hamilton. The riveting lyrics and music are by rapper, actor, and celebrated composer Lin-Manuel Miranda. Miranda based the musical on the biography of Alexander Hamilton by Ron Chernow. He imagined it as a musical after finishing the first few chapters. Chernow became the show's historical consultant. Further research on the talented artist's part revealed that there was a 1917 Broadway play which showcased Hamilton's life. It had actor George Arliss in the starring role.
Miranda began the Hamilton musical endeavor with a project he named the Hamilton Mixtape. Organizers invited him to showcase music from In The Heights at the White House Evening of Poetry, but he wowed them with the first song of The Hamilton Mixtape instead. It later became the show's opening number. The musical debuted at the Richard Rogers Theater on Broadway in August 2015.
The production story behind the musical is intriguing. For a start, the show and its dialogue are sung throughout, but this was not always so. Miranda had the help of a playwright. There was a spoken version of Act One, but the artist and his team found that it was hard to go back into speech if the show started with the opening number. Hence, a musical version of the first act developed.
How Miranda came up with the music will surprise you. He wrote King George's song, which heralded the split between America and England, while on his honeymoon. Another song, Wait for It, was born on the subway. The lyrics in many of the numbers refer to other rap music and musicals. My Shot imitates parts of Mobb Deeps Shook Ones Part II. Miranda's music has the approval of Stephen Sondheim, the man behind In the Woods.
Casting decisions are interesting as well. Miranda could not decide whether to play Hamilton or Aaron Burr at first. The two are contrasting characters; Burr preferred to take a back seat while Hamilton was dynamic. He felt that like he was in Burr's position many times in his life. In the end, however, he chose to play Hamilton.
The stars of Hamilton are more charitable than you may think. They performed at events to raise money for the foundation that Eliza Hamilton initiated.
Miranda's creative efforts have paid off in a big way. Advanced ticket sales on Broadway are unprecedented, and The American Broadway League lauded Hamilton with a record 16 Tony nominations. It won 11 of them, including the one for Best Musical. The National Academy of Recording Arts and Sciences honored it with a Grammy Award for Best Musical Theater Album. To top it all off, it secured the 2016 Pulitzer Prize for Drama as well.
What makes this musical hit the high notes of success? Watching a production such as this is rare. Written by a young, gifted composer, Hamilton has made a cultural impact across America. It gives history a fun edge. Teens and youth can connect with the songs, which rappers like Drake, LL Cool J and Kanye can perform. It enthralls you, although there are no special effects, montages or snapshots. Miranda's commitment to improvement has steered the show to never-before-seen heights. He took the trouble to collect feedback from the audience after shows and matinees.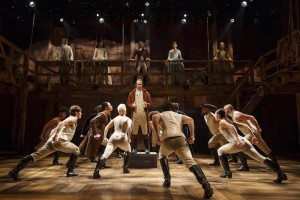 Note that producers scheduled his understudy, Javier Munoz to appear in his place as Alexander Hamilton when President Obama and his family watched one of the Saturday matinees. He did not change his plans, but stayed in the audience and clapped for Munoz instead. It is his endearing humility that continues to draw fans. The creative genius has left the production, but its storyline, lyrics, and music are so resilient that it will survive such dramatic changes. It will open in Chicago in September, and in San Francisco in 2017.
Why are Hamilton tickets so expensive? There are costs to cover. Though the show receives about $1.5 million per week in ticket sales, a significant part of the revenue goes to renting the Richard Rogers Theater and paying the actor's salaries. Further compensation goes to artists who helped to develop the musical in workshops.
Costly as they are, you may find it getting your hands on Hamilton tickets an enormous task. At present, you can secure them through resellers, but they come at astronomical prices. They start at $139, and prized seats behind the orchestra are at an astounding $549. Some orchestra seats sell at a shocking $3334.
Take heart if you want to get your hands on tickets because there is hope. If you want to watch shows at the Richard Rogers Theater in NYC, you can leave your email on the contact page of the official site, hamiltononbroadway.com. To avoid ticket resellers and fraud, buy them from Ticketmaster, Broadway.com or Ticketmaster Plus. Look forward to shows in Chicago's The PrivateBank Theatre, where it opens on September 27. There will be extended runs of future shows in Los Angeles and San Francisco.
This breakthrough showcase of American history promises to be running for a long time to come, so fret not if you find securing tickets a hassle. You will soon get a sense of its appeal because it will come to theaters near you.